The USPD range of semi automatic retractable bollards are part of our new range of commercial and residential security products, combining a stylish finish with the protection expected from all products.
Semi-automatic piling products are more suitable for road junctions where the frequency of vehicle entry and exit is not high, and there are people on duty.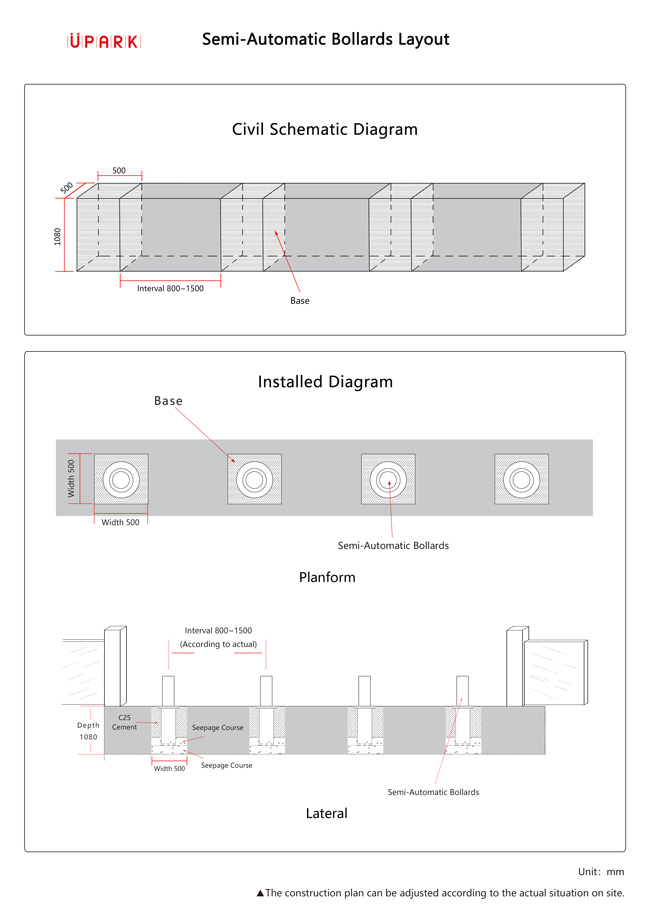 Our factory has sufficient production capacity, strong R&D capability and supply capacity. We welcome calls from designers around the world or buyers who need customized products. We are able to provide OEM and ODM services, welcome to visit our factory.