UPARK movable safety bollard provides protection, its lightweight and compact design makes manual operation more convenient. Its movable design means that compared with other types of protective bollards, they do not require a lot of construction and deep foundations. This new type of removable bollard can be used in garages, entrances and exits, private parking spaces or doorways, etc., with a very wide range of applications.
Main features:
1. Inner tube with outer tube and integrated;
2. Manual operation, no electricity required, safer.
3. Foundation depth: 178 mm.
4. Easy to maintain, convenient.
5. With lock and key.
6. Lightweight and easy to use.
7. Three materials are available: iron、 304 SS、316 SS.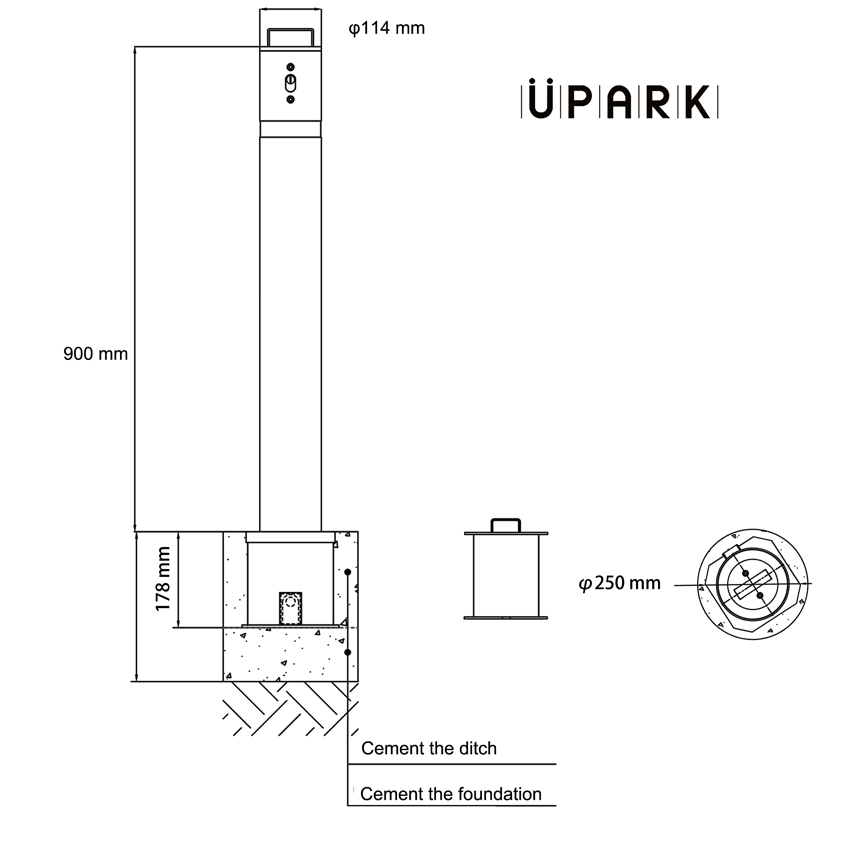 Our factory has sufficient production capacity, strong R&D capability and supply capacity. We welcome calls from designers around the world or buyers who need customized products. We are able to provide OEM and ODM services, welcome to visit our factory.